Reach your prospects the first time: Announcing improvements to Contact Search
February 14, 2022 | Ian Hamilton-Burge, Director of Customer Solutions |
Zymewire News
Laser-focused outreach outperforms generic messages and mass emails. That's the guiding principle behind our update to Contact Search, released today.
Zymewire excels at surfacing sales intelligence signals from the companies you care about. And after you've identified the ideal opportunity to pursue, it's critical to have accurate, verified contact information, while still complying with data privacy requirements.
Zymewire now has better contact information
We've significantly increased the number of accurate, verified email addresses across thousands of biotech and pharma companies.
Our Contact Search technology is now backed by a dedicated team working behind the scenes to verify our records and update them when they expire.
How do we handle expired or incorrect contact information?
When the Zymewire team finds inaccurate or expired contact information, we actively correct the record, often within hours.
Those corrected records are also used to improve our software, allowing us to more accurately predict contact information for other stakeholders across the target company.
We'll refund your credits when emails aren't delivered
If you receive a bounce back on an email we show as deliverable, you can now come back to the revealed contact and "Click for credit if your email bounced".
This flags the contact for review. Once verified by a Zymewire team-member, your token will be refunded and added to your balance.

Improvements to the Zymewire Best Guess Generator
Oftentimes our customers are looking to connect with a specific individual they have already identified.
Using Contact Search, when you type in a first + last name, we first check to see if they exist in our system. If not, Zymewire predicts the correct email address, and runs a real-time deliverability check to verify the results.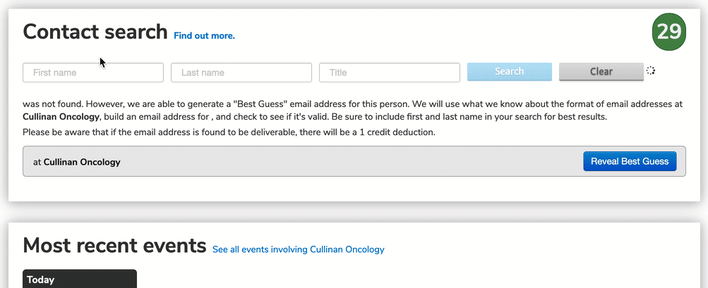 Any special updates for customers using our Salesforce integration?
Now you can see if a contact is already in your salesforce.
You will see a new icon on revealed contacts that lets you know if a contact is already in your Salesforce, and if they aren't, you can create the contact without leaving Zymewire.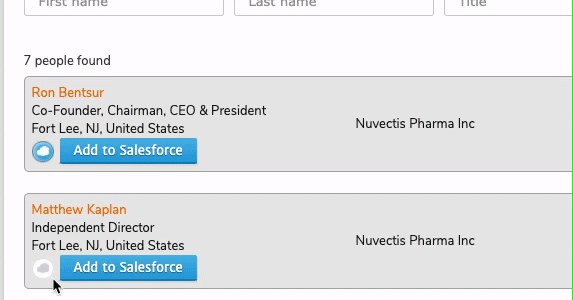 The best part? All of these enhancements are available to all Zymewire pricing tiers 🎉
We understand that sales professionals need accurate, verified contact information regardless of the size and complexity of your sales organization.
===================
Need a hand discovering actionable, relevant sales intelligence signals? We'd love to learn more about your sales goals for 2022. Please get in touch and let us know how the year is going so far.