The IRA Effect: How the Inflation Reduction Act Will Reshape Behaviors in Biopharma
September 15, 2023 | Alec de la Durantaye |
Industry Articles
The IRA: What is it?
Signed into law in August 2022, the Inflation Reduction Act (IRA) was designed to fight inflation, invest in domestic (US) energy production & manufacturing, and reduce carbon emissions. The bill also enables Medicare to negotiate prescription drug prices and extends the Affordable Care Act through 2025.
The Prescription Drug Pricing Reform portion of the bill will have a sizeable impact on the biotech & pharma industries, and its implications reach beyond commercially approved drugs.
Here's what you can expect:
Outrunning Inflation
The overarching goal of the IRA is to prevent drug price increases from surpassing inflation. Motivation for the law stems largely from the fact that half of all drugs covered by Medicare had price increases that outpaced inflation (1%) between 2019 and 2020.
Part D Program = Drugs that patients can generally administer to themselves.
Part B Program = Drugs administered by physicians or other qualified healthcare professionals.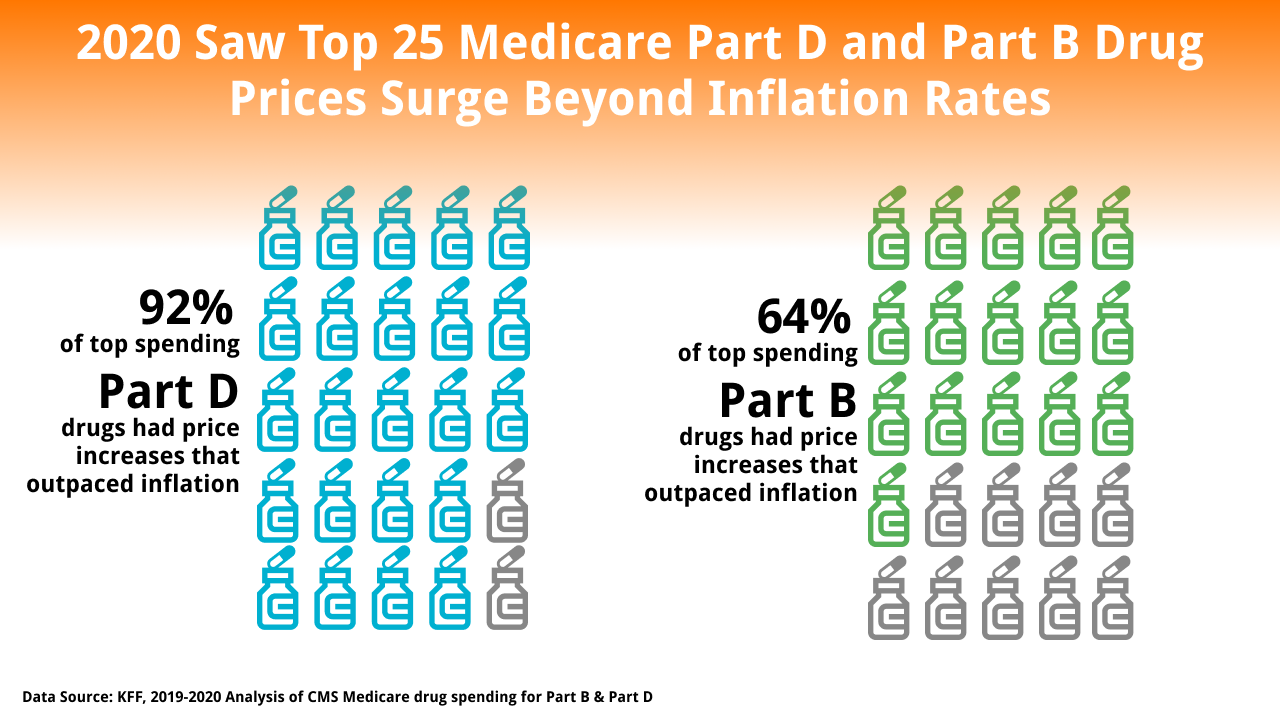 The two components of the IRA applying to biopharma are as follows:
1. Price Negotiations:
As of 2026, the Department of Health & Human Services is authorized to negotiate prices for certain prescription drugs included within the Medicare program. This does not apply to private insurance or cash sales. The number of drugs subject to price negotiations will initially be limited to 10 in 2026 and will gradually increase to 60 in 2029.

2. Higher Inflationary Cap Price:
Price increases for Medicare prescription drugs are limited to be no higher than inflation. Starting in 2023, price increases that do surpass inflation will require inflationary rebates.
The Bigger Picture
On the surface, it may seem like the IRA's reach is limited to commercialized drugs. In reality, it will seriously impact research & development and is already influencing downstream strategies at the highest level.
To explore what these downstream effects might be, let's take a look at what's excluded from the re-negotiation process:
Small molecule drugs that are less than 9 years from their FDA approval or licensure date

Biologics that are less than 13 years from their FDA approval or licensure date

Drugs with generic or biosimilar counterparts

Drugs that account for 1% or less of Part D/B spending and account for 80% or more of spending under each part of that manufacturer's drug, defined as "Small Biotech Drugs" (In place until 2029).

Drugs with Medicare spending less than $200 million in 2021 [adjusted by the Consumer Price Index for all Urban (CPI-U) consumers]

Drugs with an orphan designation as their only FDA-approved indication

All plasma-derived products
Wins & Losses
Perhaps the most important point to unpack is the added leniency towards biologics. Pharma giants such as Amgen, Merck, Gilead, AbbVie & Lilly voiced concerns regarding small-molecule R&D and downward pressure on financial results.
In fact, Lilly's CEO Dave Ricks was quoted saying "Small molecules and particularly small molecules in diseases that require step-wise development like cancer [...] really aren't wanted and are worth a lot less. So we'll focus our resources on other areas of innovation."
With many organizations sharing the same sentiment, we should expect to see a dip in small molecule innovation while biologics continue to increase, perhaps at an accelerated pace.
We're all familiar with the Orphan Drug Act of 1983 and the influence it has had on promoting research for those impacted by rare diseases. Ultimately (and unfortunately), the incentive for drug companies just wasn't there due to innately small patient populations. Over time, biopharma has realized that it could artificially grow said patient populations by developing therapies targeting multiple rare diseases (Poly-indication Therapeutics). Whether or not you'd consider that to be a loophole, point #6 from above would indicate that it is. One can only hope that this doesn't cause drug companies to steer away from developing treatments for orphan indications.
Zooming out, organizations with primary operations outside the United States may feel less impacted by the new legislation compared to those based in the US. It also begs the question as to whether or not smaller organizations will steer away from government funding and if private investors will be deterred from those organizations who have relied on it.
Service Providers in the IRA Era
While most of the focus naturally turns to drug sponsors, they rarely tackle drug development by themselves. CROs, CDMOs, and other service providers won't be immune to the new measures put in place.
A few things to think about:
Will service providers have to adjust their service costs to retain existing business?

How about acquiring new business? Will they face added pressure to offer more competitive pricing and value-added services?

Will this lead to contract renegotiations between providers and sponsors? Will sponsors turn to providers as a lever to cut costs and balance out profitability?

Will small molecule-focused CDMOs look to acquire new facilities to gain biological drug development capabilities?

Will they double down and offer competitive pricing to encourage sponsors to continue working on small molecules?

Will this yield added opportunity for biologics-focused CDMOs?

Conversely, will they see a rise in competition as other organizations expand their service offerings into the space?
Facing the Future
As if we needed something else to come along and stir the pot in what is already such a hectic and ever-changing industry. As with any endeavor, growing pains are an essential element of effecting positive change, and we hope that the IRA, projected to generate savings exceeding $287 billion over a decade, will indeed steer us in the right direction.
With a clear mission to curb drug price inflation and promote sustainability, the IRA reaches beyond commercially approved drugs and delves into several pillars of research and development. As we've explored, its impact will slowly ripple through the biopharma world, influencing strategies and decisions at the highest levels.
For innovators in the small molecule space, there may be added challenges ahead, while the biologics field may see accelerated growth. The legislation's effect on orphan drug development might be a topic of concern, but we hope it won't deter companies from pursuing much-needed treatments for rare disease patients. The biotech and pharma world is in for an intriguing journey ahead, just how we like it.