Building your Sales Software Stack: Don't get Lost in the Noise
October 15, 2019 | Sean Cannon |
Industry Articles
The sheer number of available tools and solutions that saturate the market is enough to make your head spin. What's even more staggering is how small of a stack that you actually need for your sales team to operate effectively and with efficiency. With the widespread adoption of powerful features like AI and machine learning (and most likely blockchain in some form, given enough time), software is becoming more and more advanced with every new iteration.
The most important factor to consider when deciding on one of the available solutions is how well it integrates into your existing workflow. If it is a standalone item that ends up creating more work for your team without any added efficiency, it is useless. Most providers recognize this and offer a wide array of integrations (native or third party) to sometimes hundreds of other tools used by sales teams.
Lead Generation
This category can be convoluted, and is more of a catchall for different types of tools that share the same overall goal. These software tools are for exactly what their name entails; generating new leads from prospects. With many also falling under the category of marketing automation, these are primarily used by marketing teams focused on the earliest stages of the customer pipeline, but are important to overall sales nonetheless. Others have a deeper focus on outbound lead generation efforts, helping sales teams with their cold calling. They streamline the process of capturing and organizing incoming leads by automating much of the workflow and managing communications. In doing so, companies can improve their customer targeting and ideally lead to more closed opportunities down the funnel. Some popular examples of these tools focus solely on this process, while many combine lead generation with other functionalities to diversify their offerings:
With added functionality and brand capital comes expenditure of actual capital. Some enterprise focused solutions, such as Salesforce Pardot and Hubspot, which aim to be a suite capable of handling most marketing operations at your company, will bring heft price tags. The benefit is how they round out most of a marketing stack by providing the majority of tools that your team would need.
Other more economical solutions will also get the job done properly, but may lose out on the total number of functionality offerings. However, as these tools are more oftenly aimed at small to midsize companies, they allow smaller teams to quickly improve efficiency and very easily become more sophisticated.
The lead generation category is a deep rabbit hole to venture down, and includes more specific functions and niche solutions for: lead capture, intelligence, mining, scoring, segmenting, and beyond. There are many other functionalities within a marketing stack, which we will discuss in further detail in the future.
Sales Enablement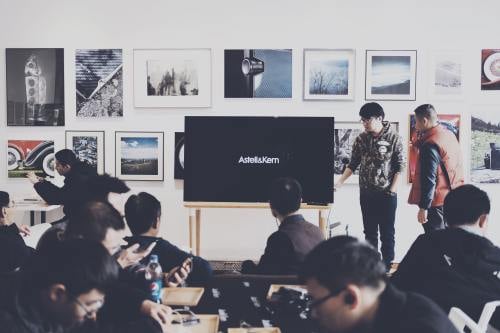 Software offerings fall into this category when they are an accessible repository for your teams sales & marketing materials, hence "enabling" your sales team to be more effective. By having easy access to the various collateral and playbooks for your organization, a sales rep can make the most of their calls.
Across markets and niche categories, there are many available solutions of varying scale and power. Most would be best suited in mid to large market businesses with sizeable and diverse sales teams, while many small businesses can likely manage with a cloud drive of some type to be the collateral repository for their team.
According to G2 Crowd, there are some criteria that a solution must meet to be considered a sales enablement software. They must act as a repository of marketing content to be used by sales representatives, track engagement for customers and prospects for the content, allow for varies collateral types to be added or built, and be focused on assisting sales representatives.
Some leaders in this space are:
Like any other software solution, enterprise focused or not, there will be a range of pricing to consider. Many require interested buyers to contact their sales teams for custom quotes, which can either be based on number of users, or merely on company size and not individuals seats.
Workflow & Communications Management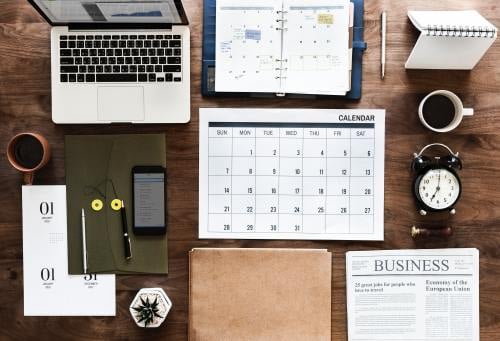 This category is more of a catchall for tools that would fall into the area of internal sales operations. Primarily, these would include calendar, communications, and contract management.
Calendar
Calendar management, much like to-do list, email, and other productivity applications, has become a saturated segment in software. A quick perusal of the app store will most likely show the introduction of another simplistic solution, each with varying ways to hide in-app purchases. However, there are some offerings for busy sales teams that allow for leads to book time with you at their discretion, based on your inputted availability, and it puts it right into your personal calendar. This can be a significant boost in productivity compared to a 5 email conversation to book a phone call. Others act as a virtual assistant, whom you may CC on an email, and it will take care of scheduling a meeting for you and adding it to your calendar.
Some leaders in this space include:
The available tools offer varying levels of features and integrability, but the end result is most the same. Some offerings are free, with others requiring paid per-user subscriptions for your team, usually between $5 - $15/monthly for each person.
Communications
For efficiency, this category includes solutions for both email and other means of business communication. Unfortunately, it is also another category that has quickly become saturated with several key leaders ahead of many other tools. Everyone knows that Outlook and Gmail have been the gold standards for email, but several other interesting solutions on the market have emerged that put a new spin on these existing titans:
These integrate with both your email clients, calendars, and beyond, and provide other features such as scheduling emails, message workflows, and tracking message read status. Mixmax is more of a dedicated sales solution, and offers differing subscription tiers, whereas Astro is a free email management app with some helpful workflow features.
Outside of email, the rise of business oriented instant messaging services has been meteoric. Giants like Slack and Microsoft Teams dominate the space, with other startups emerging and vying for a piece of the market. A key feature of these is definitely the level of integration that they have, and this is where Slack really shines.
Contracts & Orders
Depending on the size of your organization, sales agreement and purchase orders may run through the salesperson or an entirely different division. Nonetheless, there are many different solutions available to streamline this part of the sales process and to help keep everything organized. They can be a simple electronic signature and document sending software like DocuSign or Adobe Acrobat, or can climb up into feature rich enterprise solutions such as those from Coupa and SAP Ariba.
Customer & Sales Intelligence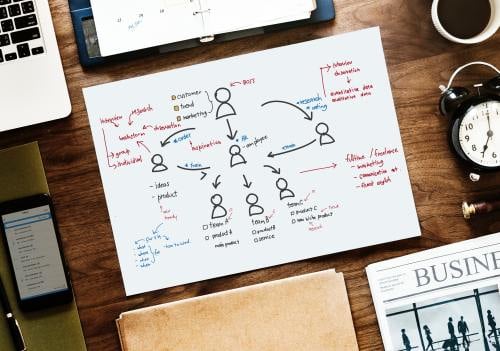 Finally, the coup de gras and staple of any worthwhile sales stack is it's sales intelligence tools. These are the heart of the stack, where the customer and market information lives. One key component to a company's sales intelligence is their Customer Relationship Management (CRM). This houses customer data, including all of that on the account, lead, existing customer, and everything in between. Gartner stated that CRM recently snatched the title from database management systems and became the largest market in software, and will also become the fastest growing.
Customizability is endless, and teams can build out highly complex datasets and workflows to ensure that they have a complete view of their customer. Integrability with these tools is high, especially with the dominant forces in the space. Salesforce's primary offering is their CRM, and has been #1 in the market for years. Other high achievers in the space include: Hubspot, Zoho, Freshsales, Insightly, and Pipedrive. Price varies wildly among these solutions, and even more so across the subscription tiers. Hubspot's CRM is free, as their priority is marketing automation, while Salesforce can reach high into the enterprise territory.
Outside of internal customer information, sales intelligence tools also extend externally to those that let a business keep an eye on their market and identify new opportunities for business. Many sales teams rely on legacy databases for their market insights, whereas a solution like Zymewire removes that middleman, combining your CRM information with data straight from the market, acting as your personal sales research assistant and automating the prospecting process.
‍
In Conclusion
Whichever solutions your team lands on for your own sales stack, the most important thing is to remember that there are many options out there. With a little research, you can build a world class setup, without having to implement an enterprise grade tool (at enterprise grade pricing) for a small to midsize business.